Fostering Hong Kong as Powerhouse of Innovation
Professor Samuel Au shares insights on leveraging our strengths to contribute locally and to the Greater Bay Area
Professor Samuel Au Kwok-wai of the Department of Mechanical and Automation Engineering spoke about strengthening Hong Kong's role as an innovation and technology hub, and integrating with the Greater Bay Area (GBA), at the South China Morning Post's (SCMP) China Conference.
With CUHK as its knowledge partner, the conference took place on 27 and 28 July. Professor Au, founder and president of Cornerstone Robotics, took part in a panel discussion, "What is Hong Kong's role as an innovation and technology hub?"
Professors Au was also among the scientists who presented their research to President Xi Jinping during his visit to the Hong Kong Science Park in July.
Professor Au recalled that he had to obtain approval for his surgical robots to be used in both jurisdictions. Different sets of rules make it difficult to win approval for innovative products.
"The main issue in Hong Kong and the mainland is that they are not synced up, and then we have to send both applications at the same time," he said. "This is something to be solved over the long term."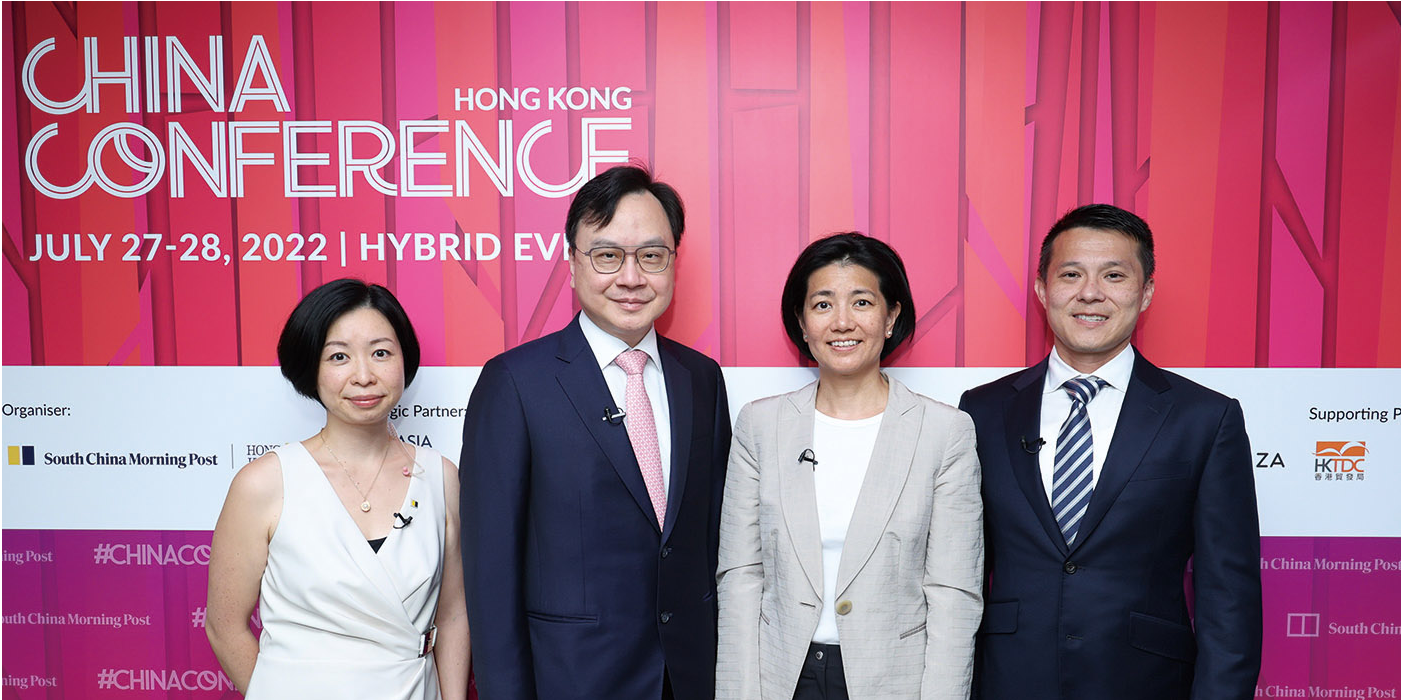 Professor Samuel Au Kwok-wai (1st right)
The full article can be found at CUHK in Focus: Click here!