Grand Prix Award at the Asia-Pacific Broadcasting Union's Asia-Pacific Robot Contest (ABU Robocon 2022)
Congratulations to CUHK's robotics team for receiving the Grand Prix Award at the Asia-Pacific Broadcasting Union's Asia-Pacific Robot Contest (ABU Robocon), which was held online on 21 August. It was the second time CUHK took the award and is a testament to CUHK's top-level robotics and innovation education.
The CUHK robotics team was selected to represent Hong Kong in the ABU Robocon after winning the championship at the Robocon 2022 Hong Kong Contest organised by the Hong Kong Science and Technology Parks Corporation (HKSTP) in June this year. Since ABU Robocon's inception in 2002, CUHK robotics team has advanced to five finals (2016, 2019, 2020, 2021 and 2022) of this international trophy, and in 2019 became the first Hong Kong team to win the championship. This year, ABU Robocon was held online in New Delhi, with 13 regional winning teams from universities, colleges and academies in 12 countries and territories across the Asia-Pacific region competing in the final.
Team leader and alumnus of CUHK's Department of Mechanical and Automation Engineering Billy Yip Chun-wa has a wealth of experience, captaining the CUHK team at ABU Robocon for the fifth time this year. He was overjoyed by the team's victory, for which he credits the team members' tireless efforts. "Everyone in the team is so enthusiastic and passionate about robotic design and programming," he said. "Repeated failures helped drive the team to go to great lengths. After evaluating the matches and learning from their mistakes, team members racked their brains to think of ground-breaking ideas. We worked day and night with each other to find out the best solution to our goal. The understanding and friendship are what we treasured most in the process."
The team is also supported by Prof. Wei-Hsin LIAO (MAE), Prof. Yunhui LIU (MAE), Prof. Yeung YAM (MAE), Prof. Shih-Chi CHEN (MAE), Prof. Darwin LAU (MAE) and Prof. Kwok Wing Antony SUM (CSE).
Video recording of the competition:
Finale: 【ABU ROBOCON 2022】(9:13:30 – 9:41:30)
CUHK Press Release: Click here!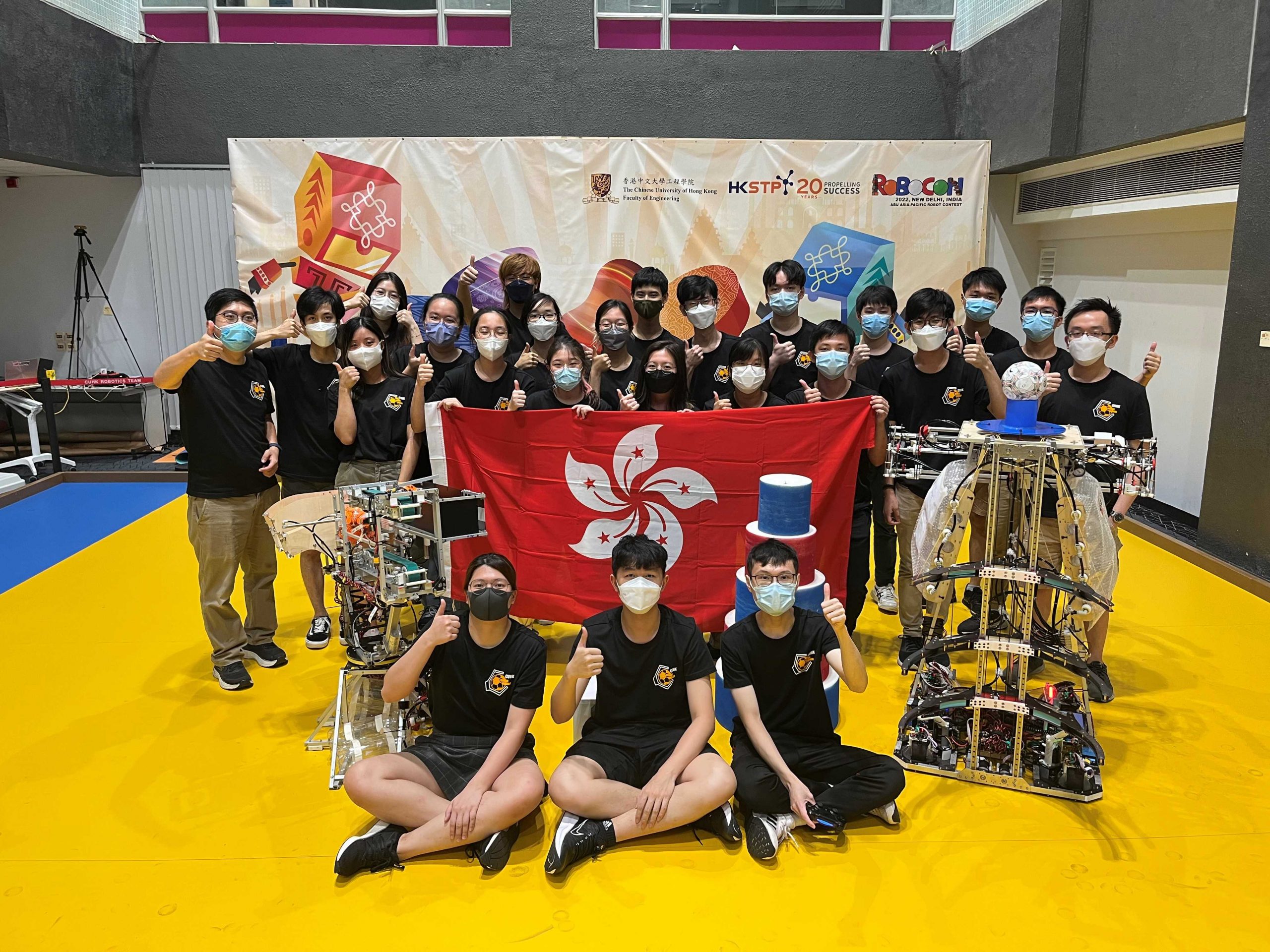 CUHK robotics team triumphs at ABU Robocon in second victory for Hong Kong.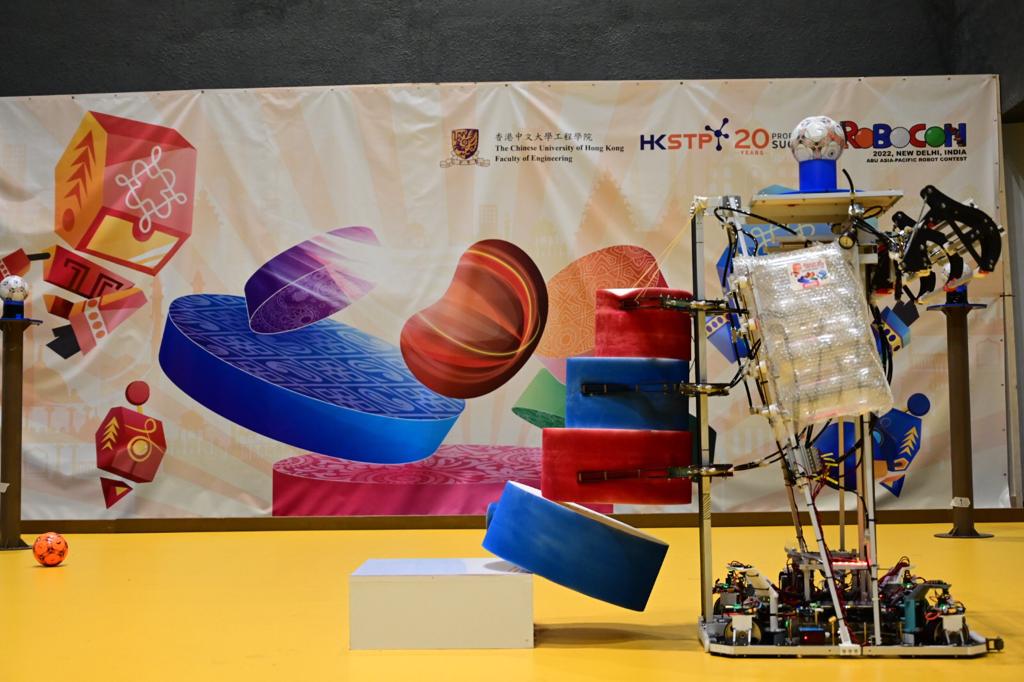 The CUHK robotics team developed a brand new 360-degree rotation wheel system for the robots, and gave the robots the ability to automatically move along the planned routes, offering higher manoeuvrability and speed.