PhD graduate's winning project: A Novel Tissue Sectioning System for 3D Imaging and Drug Screening
The 8th Hong Kong University Student Innovation and Entrepreneurship Competition
Awardees: Dr. FU Xinlei (Ph.D. Graduate, MAE), Dr. ZHONG Qiuyuan (Honorary Research Associate, MAE), Dr. XU Xiayi (Honorary Research Associate, MAE) & Prof. CHEN Shih-Chi
Award: Second Prize
Supervisor: Prof. CHEN Shih-Chi
Project Description:
Precision Cut Limited is founded by a team of experts in precision engineering and biomedical engineering from the Chinese University of Hong Kong. We are dedicated to developing solutions of precision tissue sectioning and cutting via various technologies. The proposed product is the ultrafast oscillating blade microtome for precision tissue sectioning. The new microtome successfully addresses the existing challenges for the commercial products. The highest blade oscillating frequency (up to 350 Hz) and minimal error motion (< 1 µm) ensure excellent cutting capability, which will generate great commercial value in the fields of pathology and biophotonics.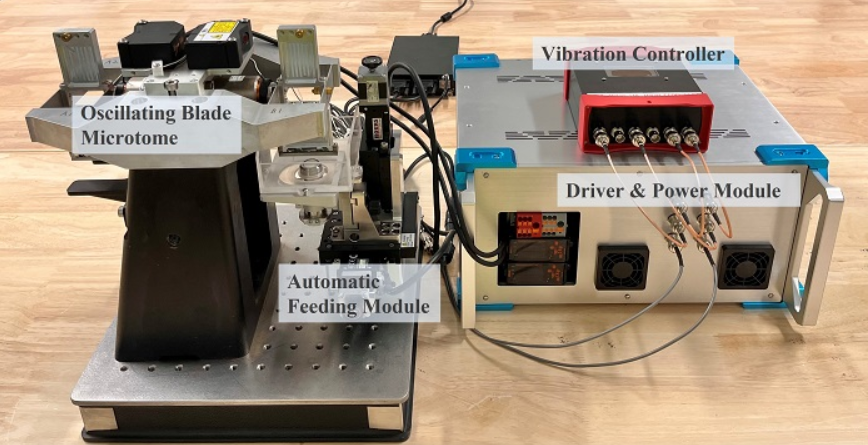 Prototype of the novel tissue sectioning system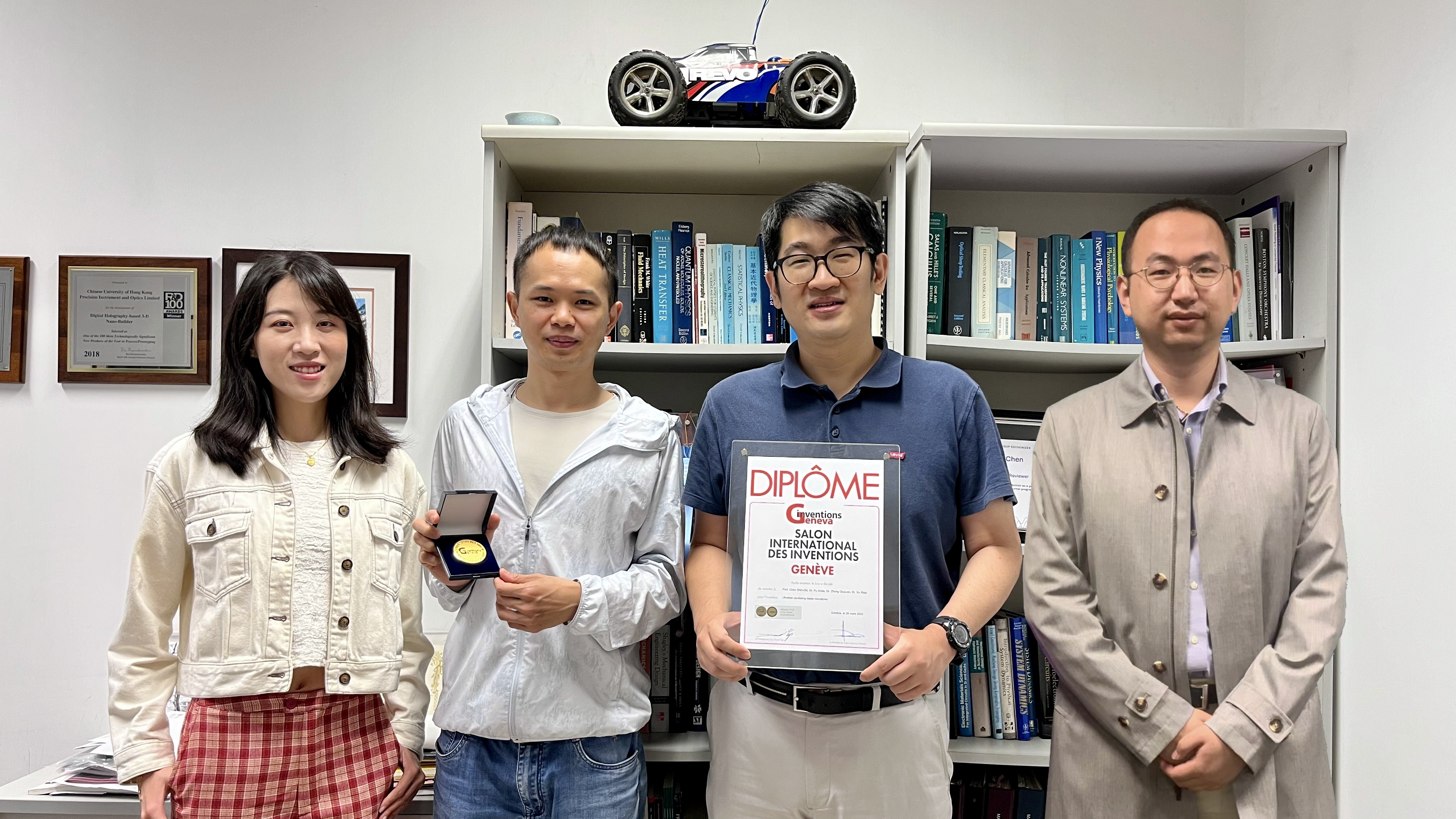 Team photo showing the gold medal received at the International Exhibition of Inventions of Geneva 2022.
Learn more about the project: Click here!
CUHK Press Release: Click here!