Professor Shih-Chi Chen elected as Fellow of Optica
Professor Shih-Chi Chen has been elected as a Fellow of Optica (formerly OSA) for his seminal contributions in microfabrication and imaging based on novel manipulation of nonlinear light pulses.
Founded in 1916, Optica is the leading organization for scientists, engineers, business professionals, students and others interested in the science of light.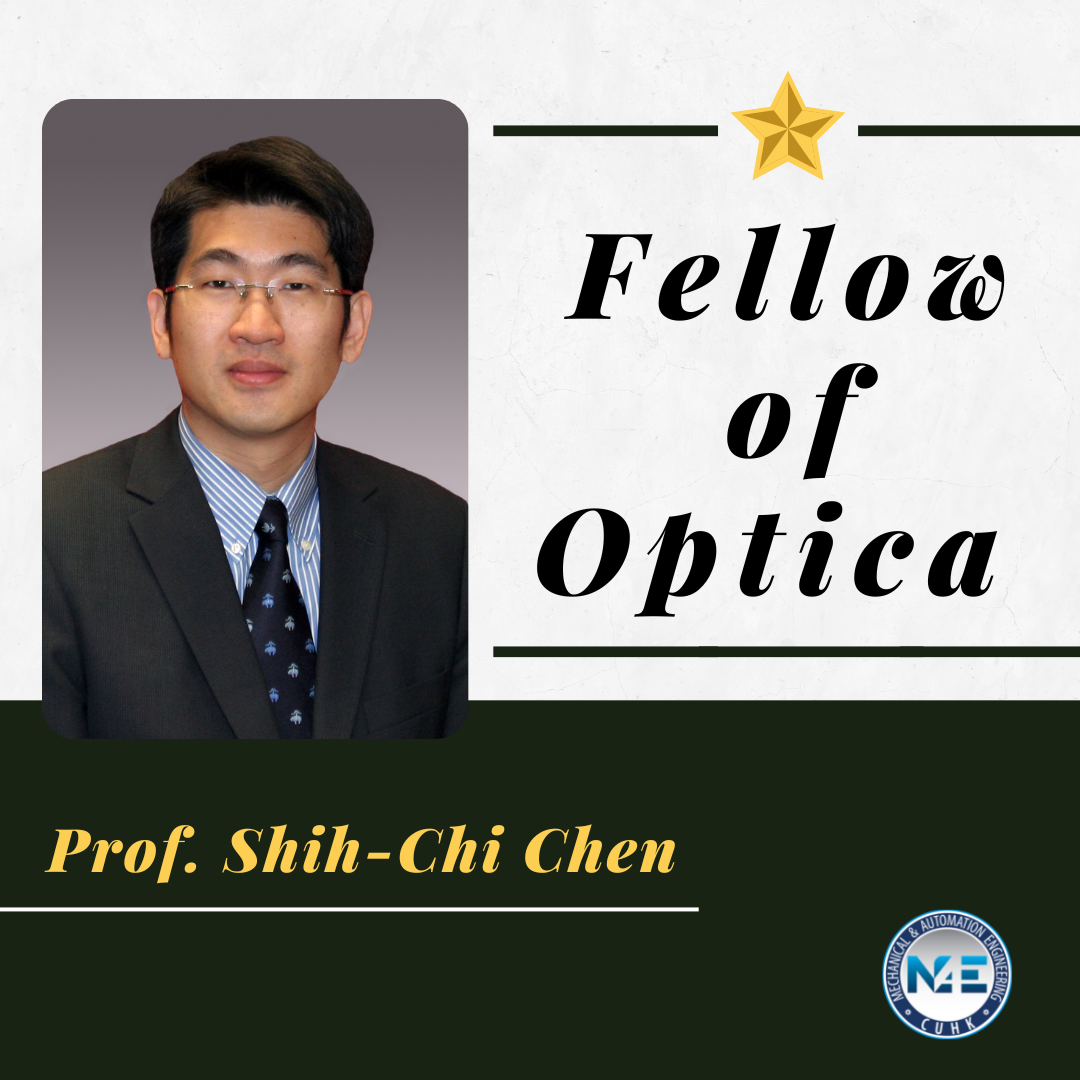 Learn more about Optica: Click here!