Undergraduate Student's Winning Project: Robotics for Automatic Operations in Indoor Horticulture Farms
The 7th Hong Kong University Student Innovation and Entrepreneurship Competition
Awardees: SU Man Ngo Rocco, LAU Chun Kit, MAN Cheuk Ying Tiffany, AU Tsz Him Vincent (UG, MAEG)
Award: Third Prize
Supervisor: Prof. Darwin LAU
Project Short Description:
Most indoor horticulture farms utilize environmental controls to optimize growing environment for better crop quality, which may make human worker unpreferable for its hygienic and cost issues. An automated model of this kind of farms can allow 24-hour operation of the farm and lower cost in the long run.
The Robotics for Automatic Operations in Indoor Horticulture Farms consists of two parts, a logistics system and a seeding system. The seeding system uses a robot arm to seed automatically onto the seed trays. This system could adapt to different tray's dimensions as user define them in the program. The core mechanism is using pneumatics, generating negative pressure on the tip of needle to perform pick-and-place seeds onto seed tray. A unique feature of the design is the seed container, and the needle are merged as an end effector of robot arm. After the seeding is completed, a mobile robot platform from the logistics system will collect the seeded tray and place it on a multi-layer planting rack, which utilizes a queue-like system to manage the harvest schedule. Additional mechanisms such as a mechanical water drain is also included on the planting rack to facilitate the transport process.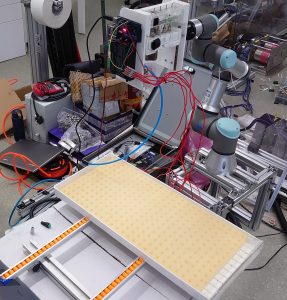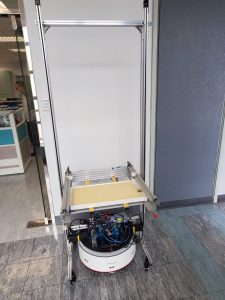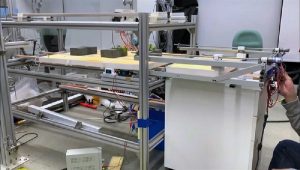 Awardees Sharing:
We encountered a lot of challenges and obstacles in the prototyping stage. During the prototyping stage, we put theories into practice, polished our skills and obtained many hands-on experiences. This competition was meaningful and inspiring. It gave us a chance to share our FYP to people who are also interested in the field of Mechanical Engineering and Robotics. Passionate judges and participants have given us valuable insights and areas for improvements. Meanwhile, we have learnt a lot of innovative ideas and technology from other teams in different fields, such as Life science and Computer science, broadened our horizons.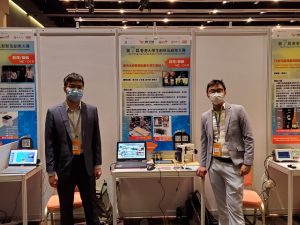 (Left, AU Tsz Him Vincent; Right,  LAU Chun Kit)