Prof. CHEN Benmei receives the Outstanding Contribution Award at the 41st Chinese Control Conference
We are pleased to announce that Professor CHEN Benmei has received the Outstanding Contribution Award presented by the Technical Committee on Control Theory (TCCT), Chinese Association of Automation at the 41st Chinese Control Conference.
The recipients of Outstanding Contribution Award are the individuals who have served TCCT for a considerably long time and have made significant contributions to enhance the development of control theory and its applications in China.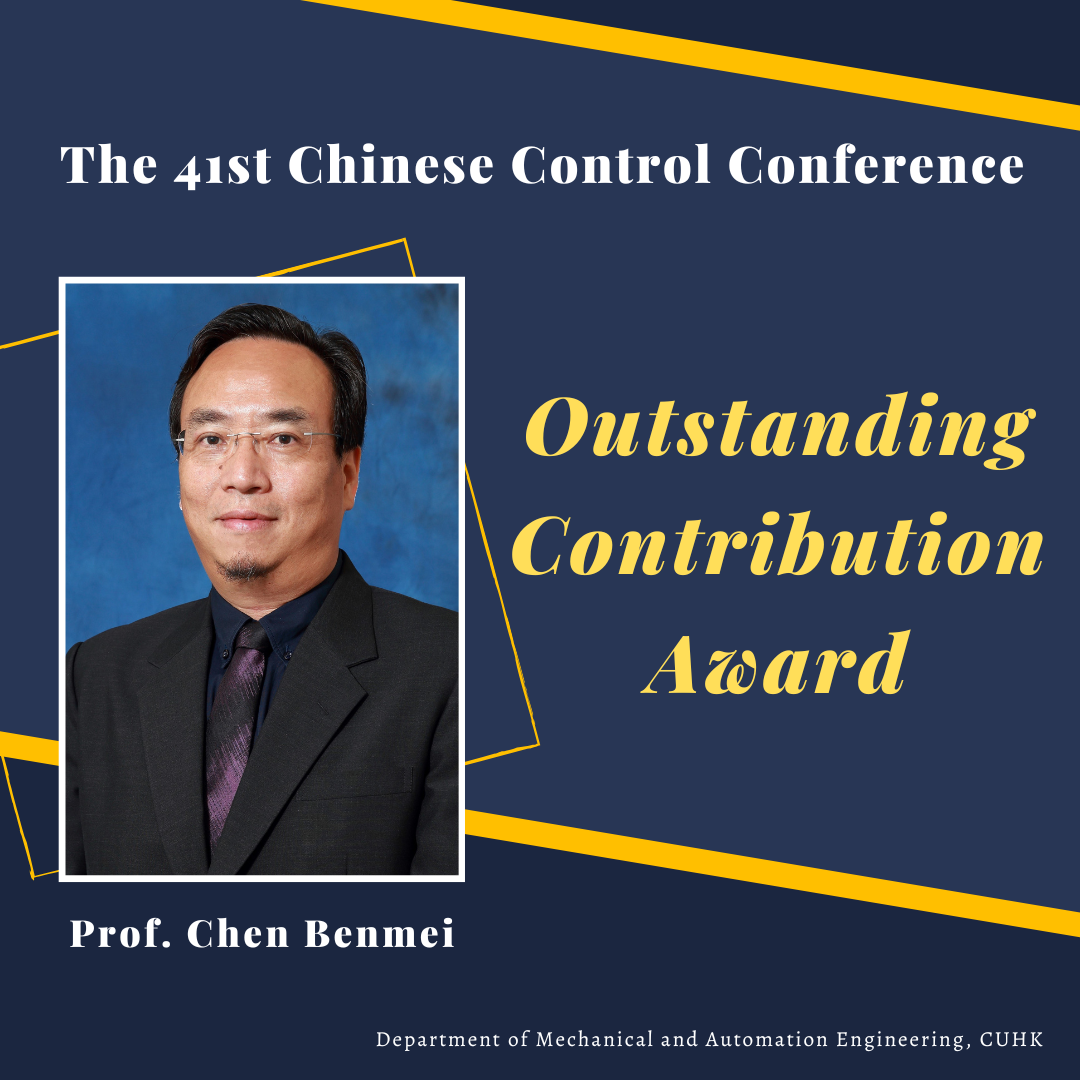 Learn more about the conference: Click here!