Professor Ben Chen's research team develops an aerial-aquatic hybrid drone
A research team jointly led by Professor Ben Chen and Professor Jie Chen from Tongji University's Shanghai Research Institute for Intelligent Autonomous Systems has successfully invented the TJ-FlyingFish, an unprecedented amphibious drone capable of exploring underwater environments. Launched in early February 2023, this remarkable creation is a game-changing tool for a wide range of industries.
Can be used for search-and-rescue missions
The TJ-FlyingFish is completely autonomous, requiring no human intervention during its journey. When in flight, all four units face upwards and spin at high speed. Once the drone lands on water, the units rotate to face downwards and spin at a lower speed, pulling the drone beneath the surface. It is equipped with a cross-domain positioning and navigation system, consisting of GPS, an inertial measurement unit, a depth meter and a mini doppler velocity log, which enables autonomous control during its entire amphibious journey. The drone can be used for aerial and aquatic surveys, remote sensing and search-and-rescue operations, among other applications.
The design of the TJ-FlyingFish is reminiscent of any other quadcopter, with a central domed body and four arms, each one equipped with a motor or propeller module. However, its design boasts unique elements, with four arms that each have a propulsion unit at the end. These units incorporate a special dual-speed gearbox and can rotate independently to allow optimal air or water movement.
Professor Ben Chen said, "For propulsion, the operating range is switched for the different media by the dual-speed propulsion unit, providing sufficient thrust and also ensuring output efficiency. For thruster configuration, thrust vectoring is realised by the rotation of the propulsion unit around the mount arm, enhancing the underwater manoeuvrability."
Credit: Communications and Public Relations Office, CUHK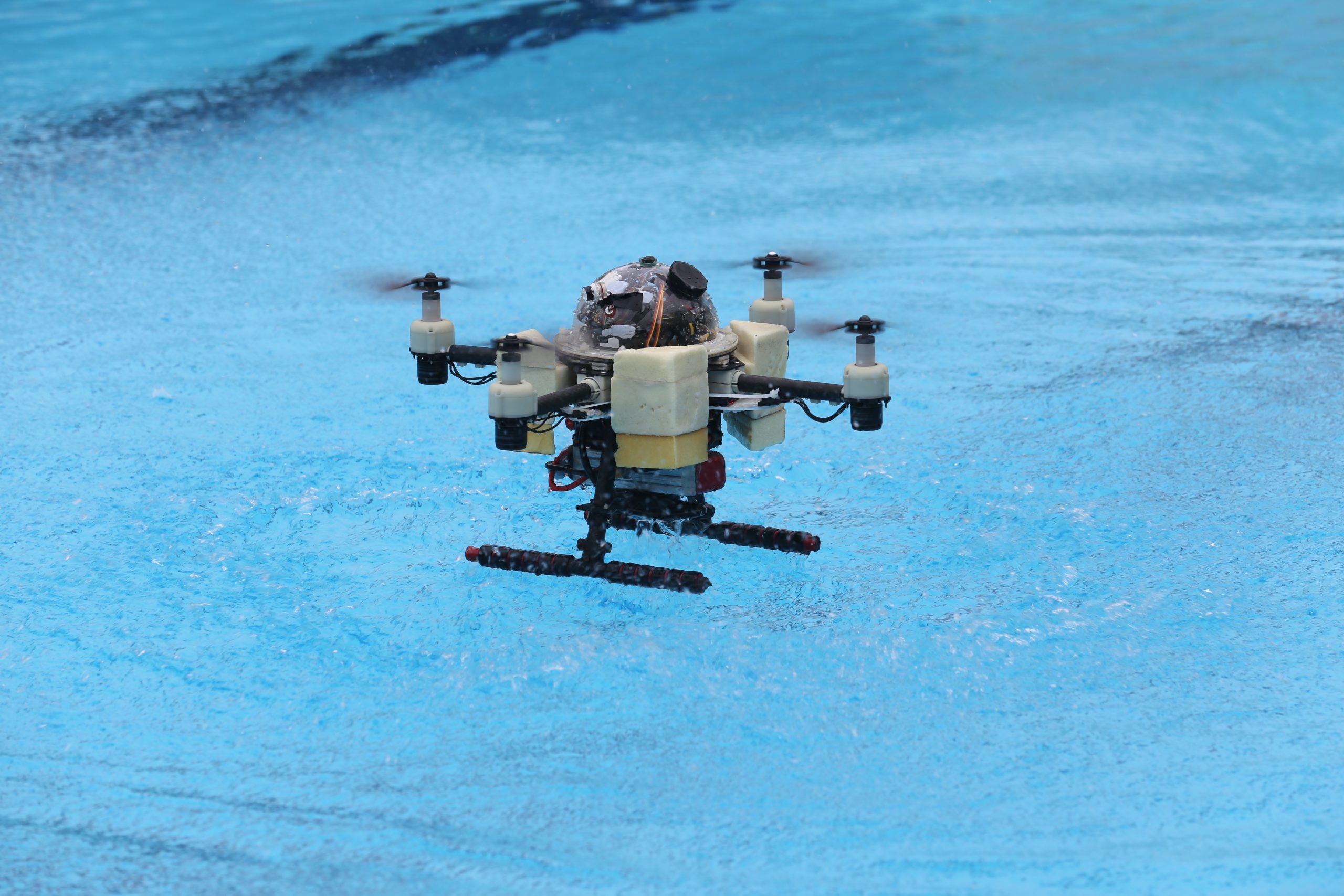 The drone is completely autonomous, requiring no human intervention during its journey.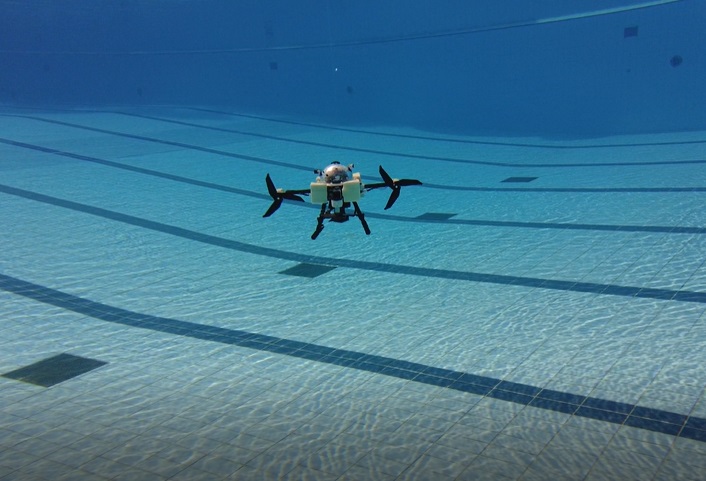 The drone can move up to two metres per second in water.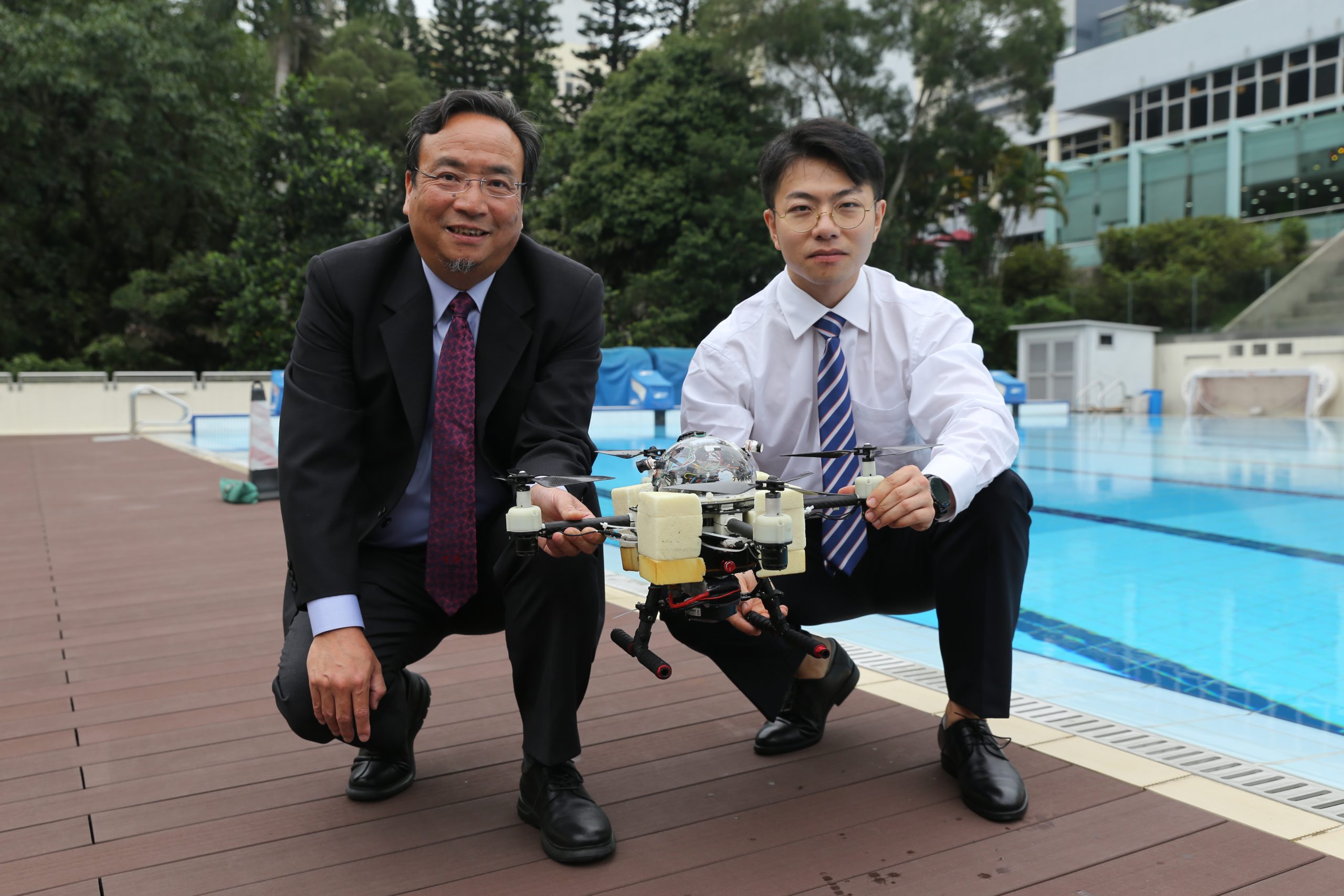 Professor Ben Chen (Left) and PHD student Liu Xuchen introduce the TJ-FlyingFish.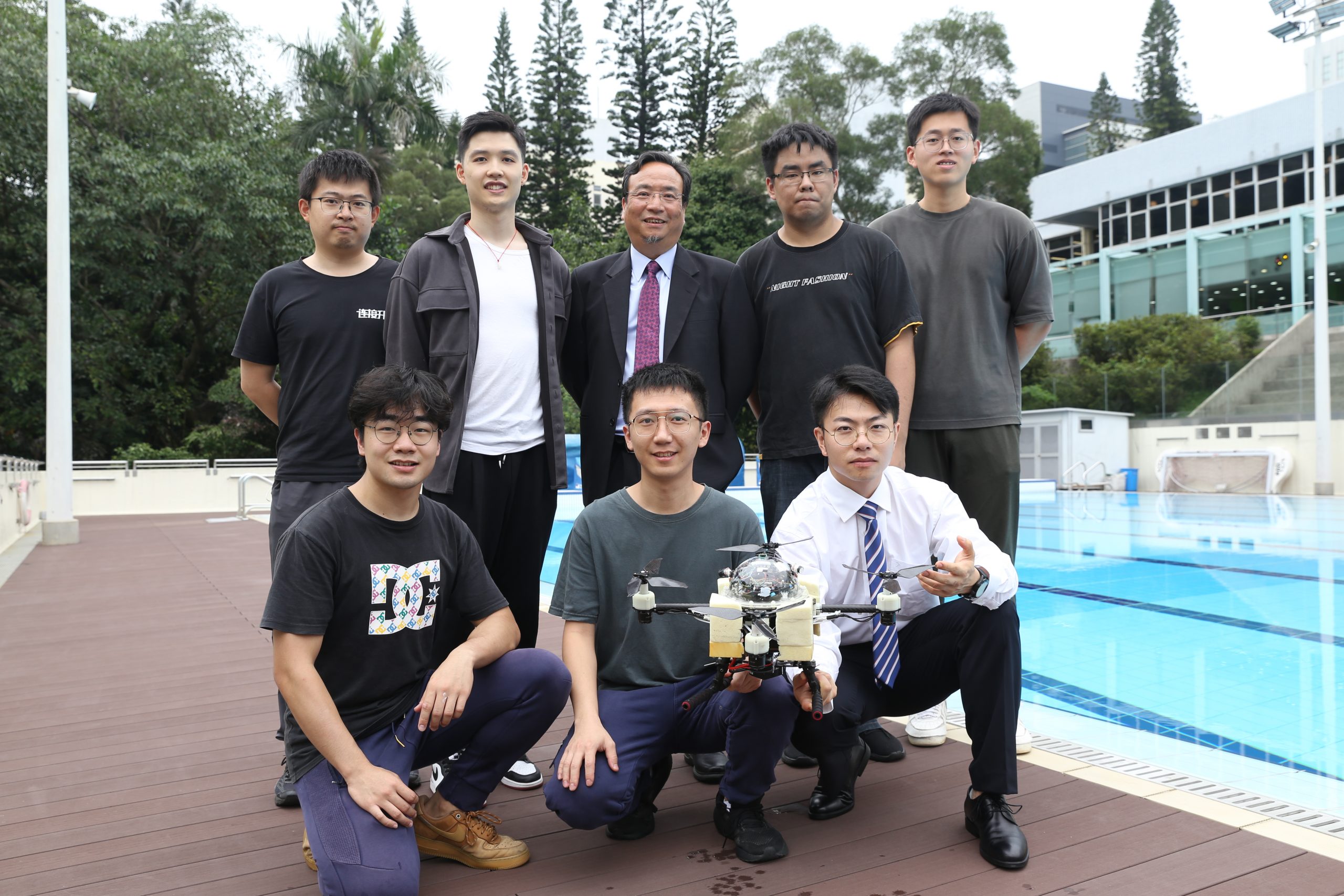 Professor Ben Chen and his research team members.
CUHK Press Release: Click here!